Growth Sharing Industry
The sharing industry has boomed in recent years like never before. A multitude of new offers and opportunities for consumers and retailers has emerged: it has never been so easy to fulfil small dreams for a limited time at a low cost and with a small budget. In a study by PwC, 39% of Germans surveyed stated that they had used at least one sharing provider in 2017, while 21% of those surveyed offered something to share with others. The idea of sharing has spread beyond industry boundaries: The Internet has made it possible for anyone to offer or lend and rent services or products only for a certain period of time. From boats to tools to technology or real estate – online rental providers and searchers can find each other quickly and easily.
Why should I buy something when I can't really afford it and I wouldn't use it often enough? Why shouldn't I share my expensive tool with others and save costs?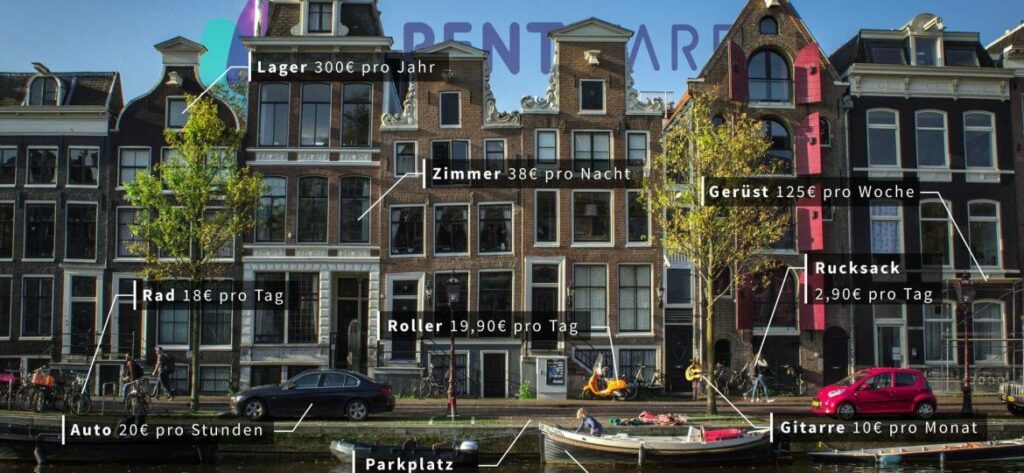 Online trade growth
Online trading grew by almost 10% in 2017 and the German Retail Association is forecasting double-digit growth figures for 2018 as well. Most customers inform themselves exclusively online before making a purchase – the website of the retailer, comparison portals and reviews of other customers help with the decision for the right product and with the choice of the retailer. Even though most purchases are still made offline, it is primarily thanks to online trading that retail sales rose by 4.1 percent in 2017 according to Handelsverband Deutschland (German Retail Association) and will also rise by a further 2 percent in 2018.
Seize opportunities: Reinvent your own business online
Many retailers see digitalisation as an opportunity and are investing in online shops and new websites. Opportunities arise here above all through adaptation to the current spirit of the times and the associated reinvention of one's own business model. Anyone who sells exclusively offline up to now will have difficulties in the future to continue their business without losses. Renting online is more important than ever.
So why should I sell when the demand for rental is much greater? What opportunities do I have to develop my business online?
If you reinvent yourself, you win new customers and open up new target groups. It is much cheaper and easier to set up a well thought-out, modern online presence with clear information and offers, which is also perfect for mobile devices and is displayed at the top of search engines, than many can imagine. If the website becomes an online shop by installing rental software and the displayed products or services can be booked online, the business can only get going.
With Rentware as booking software we want to offer companies a clever solution to reinvent and strengthen their business online. Re-organize your business while the software can relieve you of many tasks. By automating many processes, you create opportunities to innovatively leverage the capacity you have freed up and improve customer service, the customer experience in general, or your marketing, for example.