How to turn your website into an online shop
With just a few lines of code, the rental shop is added to your website quickly and without much effort. Highly modern, the available items can be selected via an integrated widget. The shopping cart on your website is as simple as a plug-in, yet has the full functionality of an entire online shop. At the touch of a button, three lines of code are generated, which you can then copy and paste onto your website. This is how our rental software turns your website into an online rental shop.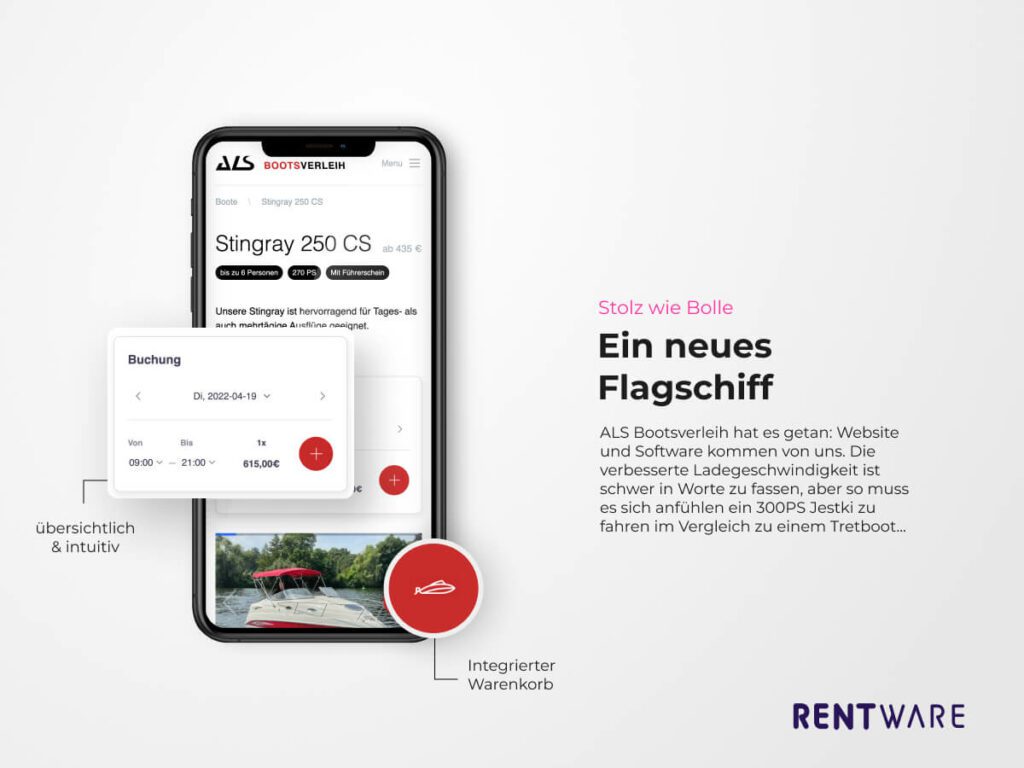 A clickable icon in the corner
The shopping basket is displayed as a small button on your website. This way, your customers can see all the items they have selected. Clicking on the shopping basket icon opens a pop-up and the selection can be changed again.
Decide which view your customers use to enter the shop!
Selection via the booking calendar
If you rent out your inventory on a daily or hourly basis, a date can be clicked on in the calendar. Then the desired time of the rental is set. Clickable here are only the dates and times when the item is still available!
No matter what your rental model is: Our rental software lets you set the rental times and slots freely.
If you rent out your articles and products for several days, the first view of the widget is different. In a calendar, the free days are marked in colour, a desired period can be selected. Additionally, a pick-up and a return time can be clicked.
The clock time entry is optional. If you only rent by the day or have fixed pick-up and drop-off times on certain days, you can set that too with our software for your rental.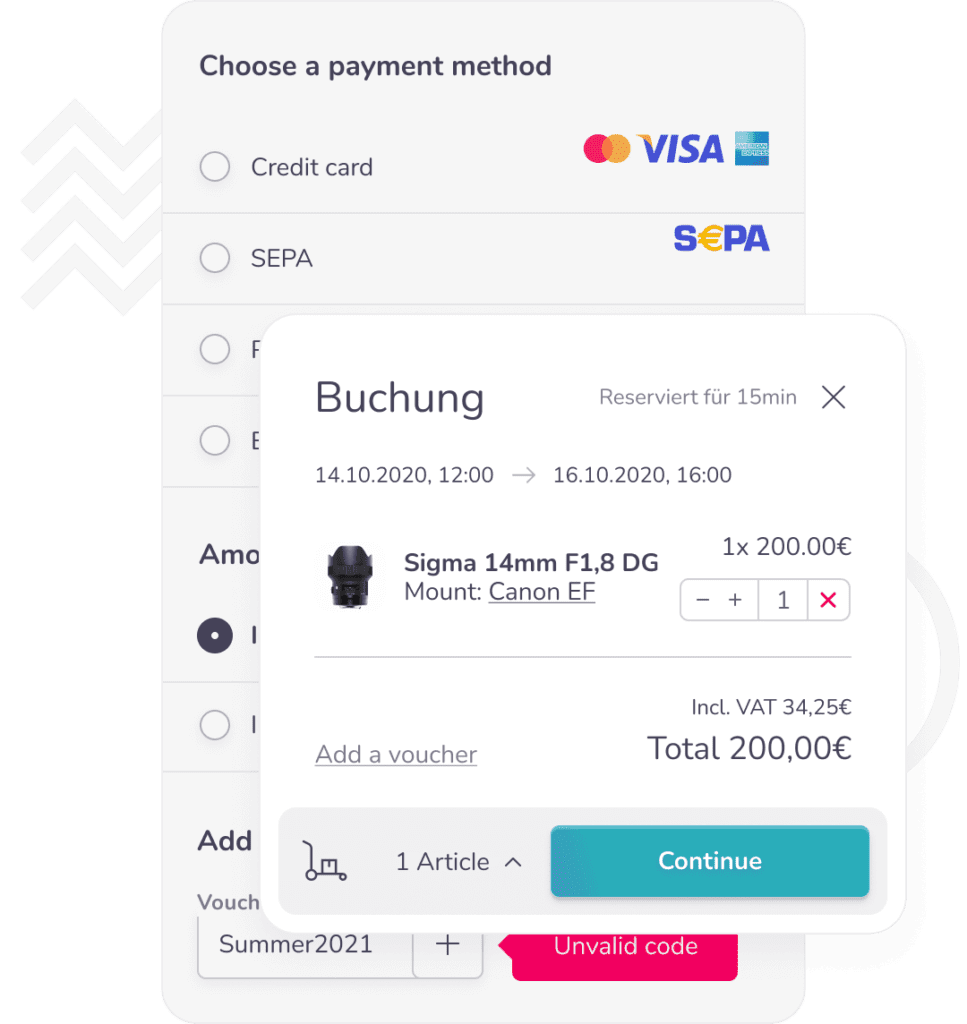 Checkout and payment process
Each booking step is displayed in the shopping cart widget. After your customers have decided on a product and a period, they are guided through the payment process. Beforehand, personal data must be entered into a form: Of course, our software checks the completeness of the data.
After that, the customers choose the desired payment method. No matter whether they want to pay by credit card, PayPal or Sofortüberweisung – nothing now stands in the way of booking.
After booking, the current order can be displayed in a booking overview. Remaining amounts can be paid via Rentware online or with an interface to your cash register system on site.
Which widget would you choose?  
Arrange a free live demo now and see how online rental works with state-of-the-art technology. What is special about your rental business that you want to map with Rentware? Talk to us – together we will find a solution.